Leni Fried Printmaking Open Studio / Open Barn Event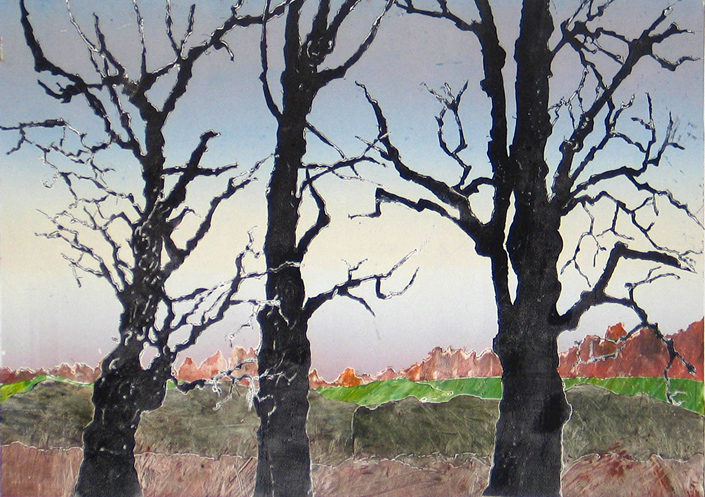 Image: "Bretheren" monoprint by Leni Fried.
Leni Fried invites you to her Open Studio / Open Barn
on Sunday, October 21 from 10:00 to 5:30

Leni's monoprints, scrolls, cards, afforable art, handmade journals, reusable bags and more will be available at her studio in a century old barn at 494 Stage Road in Cummington, MA. Leni's studio is also the home of www.thebagshare.org and www.oldstonemillcenter.org.

You can also call to schedule a private studio visit, October 22-28, 413-634-5591.